Wild river Rhone – among blast furnaces and wineyards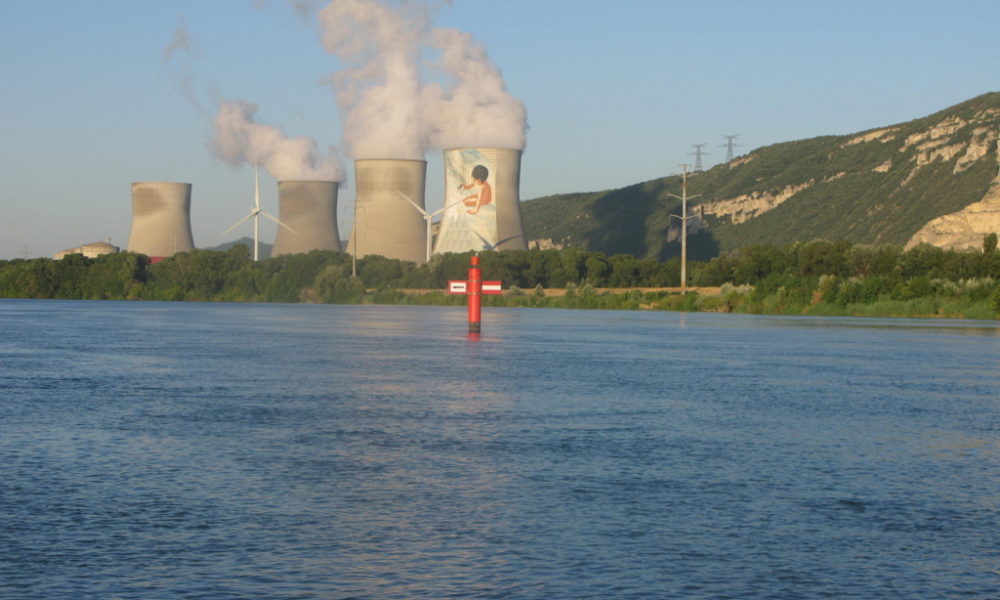 45° 27′ 17.9784" N
4° 46′ 22.2276" E
July 22, 2015
We have to get out on the river to get som fresh air. We sail for Condrieu and find an excellent port of Les Roches-de-Condrieu. An excellent port captain leads us into a berth with deep enough water, and he helps us find a marine electrician, who can change one of our batteries. We agree for the electrician to come at seven, and a miracle happens. He actually comes at seven o'clock. A french craftsman, you can rely on. What happened here?
Rhone is a different experience than Saône. Rhone is great and mighty. Majestic but also more deserted. We had just gotten used to the many anglers along the banks of canals and Saône, but on the Rhone we do not see a single one. Our first thought is that it has to do with the high degree of industrialization along the Rhone. Large nuclear power plants replace chemical production plants and other industrial facilities. Rhone is also more wild, as it has branches and entire tree trunks in the water.
On the other hand, we are beginning to hear the cicadas. We did not hear one single one before Lyon. Now the air is full of cicada songs, and though the blast furnaces are disfiguring the landscape, it is still beautiful with mountains, vineyards and charming small river towns. We are in the home region of Cote Rotie – one of the Rhône vallies very best wines – and most expensive.
Last on the day Jørgen and Hanne arrives. They are going to follow us to the Mediterranean, and later we will drive together back to Denmark in their car, with a single hotel-accommodation in Eguisheim in Alsace. We celebrate the reunion with dinner at Restaurant Bellevue right beside the harbour.
Log book: Today's distance: 41 km. Sailed time from 10.00 to 13.30 = 3 1/2 hours. Locks: 2. Weather: Hot day – more than 30 degrees – but late afternoon thunderclouds draws together. They provide wind but only a few drops of water.