Under brand new sails cruising the Levant – ahead of the spring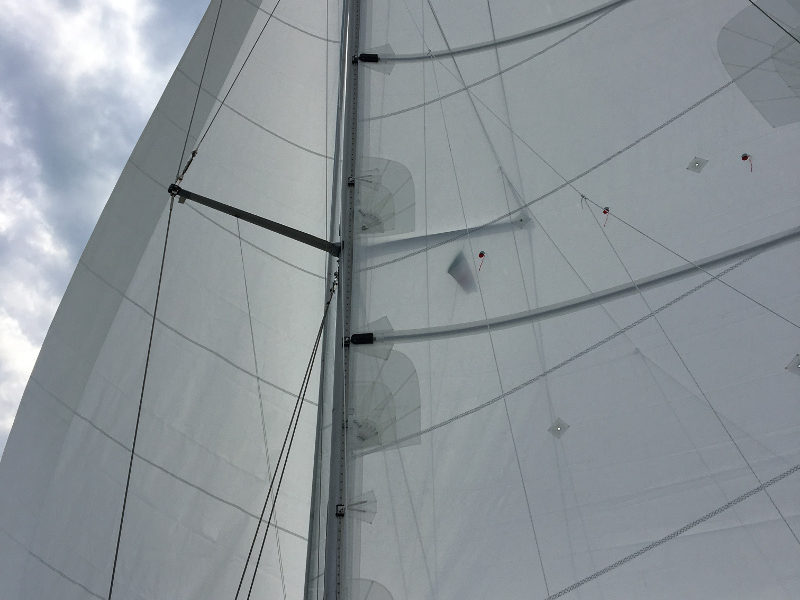 43° 6′ 1.188" N
10° 32′ 13.6608" E
April is a wonderful month for sailing in the Mediterranean. You have virtually the sea all to yourself, in the marinas there is always a berth, and the temperature is friendly for northerners like us. A bit chilly at night but mild and sunny during the day. The Italians are still huddled behind winter coats, but danes focus on the fact, that spring is at least one month ahead of Denmark.
The trip from Genoa to Portovenere was 47 nautical miles. Now we take another two days each sailing the same distance. We want to get down to the real goal of this early spring sailing – Elba and Corsica.
The first stretch takes us to Marina di Pisa, one brand new marina near the Arno river mouth. The next stretch takes us to San Vincenco, another brand new port. And from here there is only 20 nautical miles out to Elba.
It gets rather transport-like, when you take distances of 40 or 50 nautical miles each day. You are easily under sail/motor for at least ten hours a day. But we enjoy our new sails, that were delivered in Genoa, and we take turns in the cockpit. One of us is alert, while the other one is off duty for an hour, reading or resting.
Fact: As well Marina di Pisa as San Vincenco are so-called "price band 6-ports". Yet the first marina take 50 euros for one night, while the latter just 27 euros. The difference is, that Marina di Pisa has decided, the season starts on April 1. Even if there are virtually no sailors in the waters.