Sailing again. The french do not understand the quality of living by the water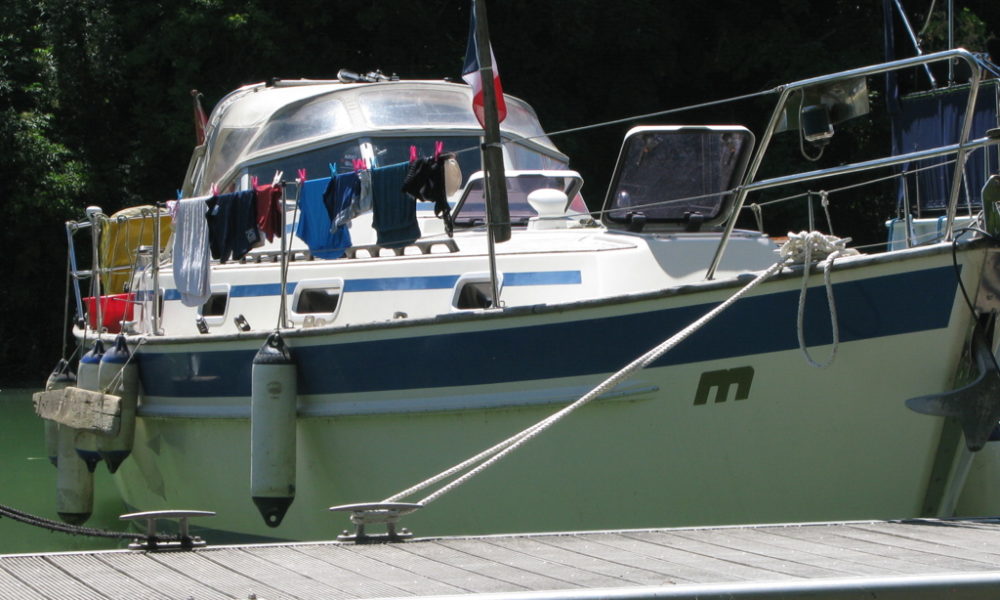 48° 57′ 0.6336" N 4° 21′ 10.1448" E
Tuesday – July 7
We try again. We start from the quay in Chalons en Champagne. We wave good-bye to Lasse and Tianling, who walk with their backpacks to the local railway station to take the train to Paris. Nellie continues aboard Ronja with her grandparents on a new adventure through the French channels. The plan is that Lasse and Tianling will retrieve our car in Epernay and join us after a few days in Paris. – wherever we are at that time.
There was a heron sitting on a branch just 12 meters from Ronja. We tell Nellie that it is the heron, she knows from Frederiksberg Garden back in Denmark, which has come to France to ensure that she is well. A kind of happiness-heron. He will follow us the rest of the journey. Nellie seems skeptic but is not totally dismissive.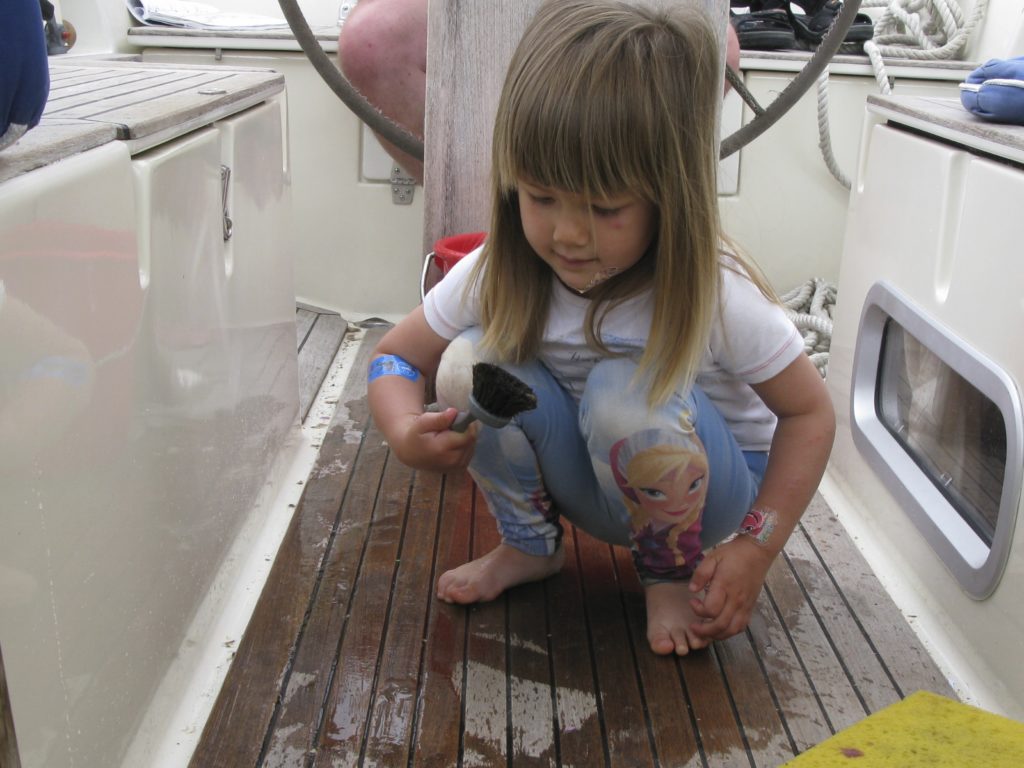 When we arrive at Vitry-en-Francois we see a flying heron. You see, Nellie, your happiness-heron is with you all the way.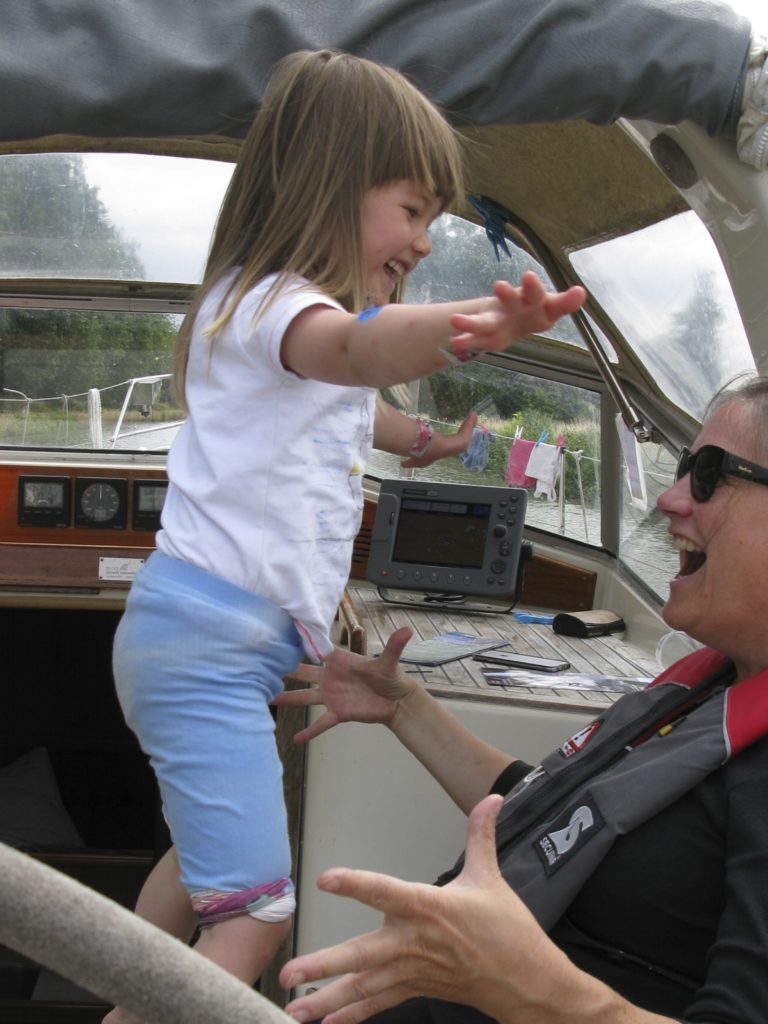 The happiness-heron flyes again, when we outside the minimalist marina of Vitry concludes, that we absolutely shouldn't enter and find a free space in that little harbour. A sign proclaims that the water depth is 1.60 meters (we protrude 1.75), and there are already 10-12 boats in what looks like 10-12 moorings. An American yells at us. He is outside the marina and invites us to moor with him.
We do. The American pair have sailed in France for 13 years, and just today "the transmission" smoked. Total kaput. We understand their description, that "the transmission" is the same as the part that broke in our boat a year ago. Their accident had happened a kilometre from the port of Vitry. A Dutchman had passed and had towed them in. It turned out that it was the same Dutchman, we the day before had used as a sparring partner against the French mechanics.
Today's journey has been beautiful, desolate and marked by the usual French picture: The French have not yet understood the quality of living by the water. They are "turning their back on". They place fields, industrial plants, warehouses and the back of their homes towards the river or canal. Quite the opposite of Holland where all gardens, all houses, all panoramic windows like a natural thing face the water, and the Dutch may well have a car on the street, but it is just as natural also to have a boat out on the water.
The French have nothing. The location of the canals and rivers will be the most expensive land in France in 10-20 years. But the French have not discovered it yet. It is probably culturally determined. Something about rivers and canals have historically been regarded as dirty drains for toilet and industrial waste.
Perhaps we should start buying up the French river locations?
Log-book: Today's distance: 32 km. Sailed time: 9:30 to 18:00 = 8 1/2 hours. Locks: 8 pcs. Weather: sultry. But after a few days with the heat wave it is a relief with temperatures of "only" 29 and 30 degrees and a slight shower of rain now and then. The lightning bolts, but even if we could use a cleansing thunderstorm, it is never close to us.