The entrance by sea to Paris is really impressive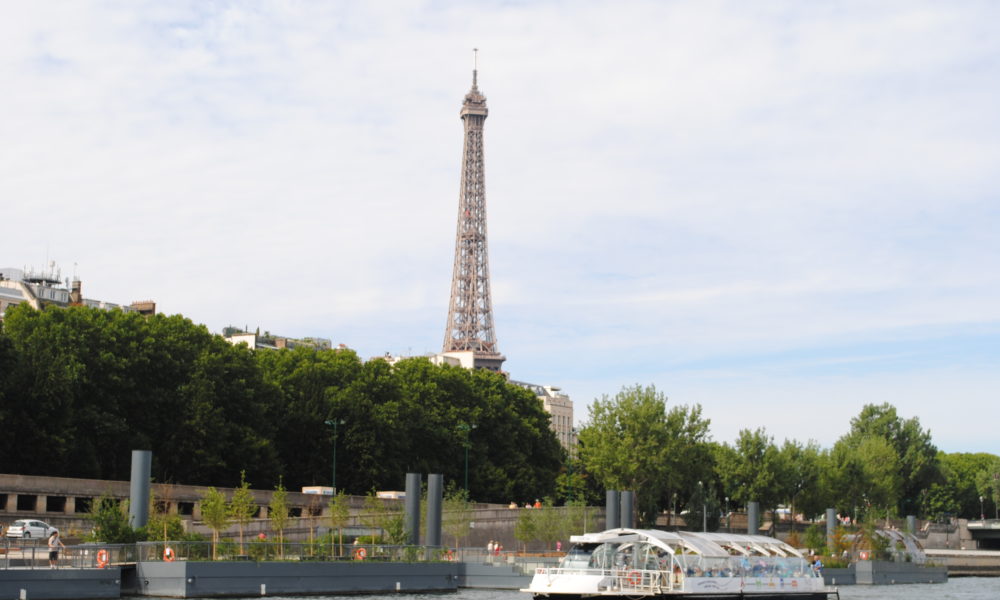 48° 50′ 43.1556" N
2° 21′ 55.71" E
July 23. – 2013
It is clearly easier to sail, with more people. With Jørgen and Hanne aboard we go through the locks more easily and we are able to take turns at the helm and chart. And so it's a huge advantage having a real French language-expert, Hanne, aboard. Shortly after the start of the day, she has reserved a berth in the port of Arsenal and booked a table for 17.30 at one of Michelin's "bubble-restaurants" – Bib Gourmands – in 11 Arondissement. (The name was by the way Auberge Pyrénées Cévennes, and it had excellent service, mixed food on the menu from Spain and France. Even Nellie was very well behaved, as she was focused on food. Six adults and a baby eat and drink lavishly for 277.50 Euro).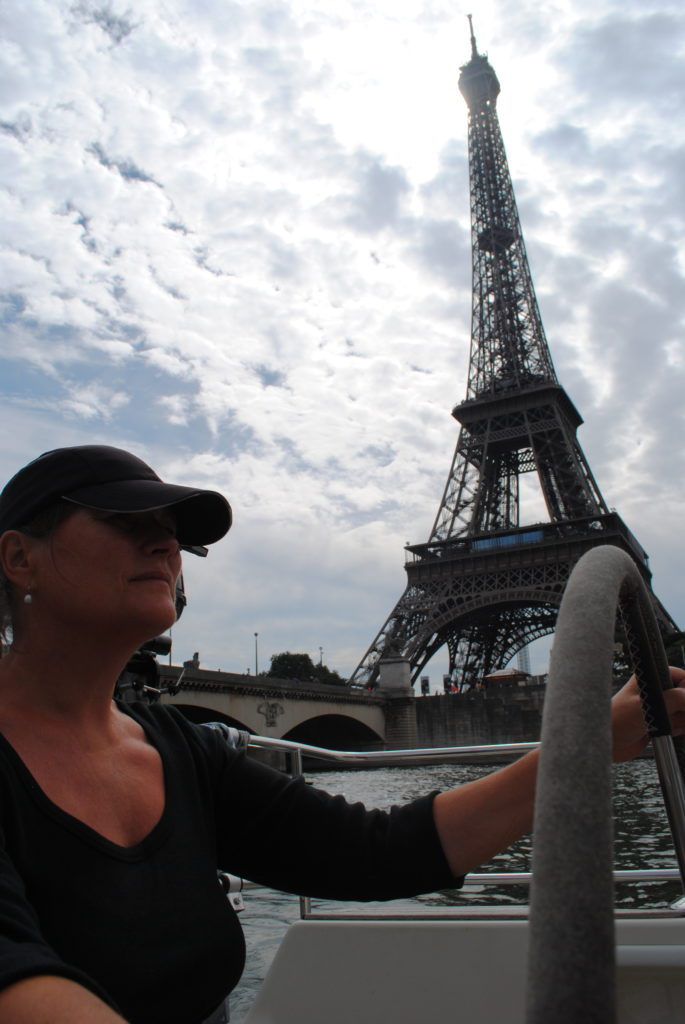 The entrance to Paris is really impressive. We pass it all. Eiffel Tower, the Musee D'Orsay, Notre Dame. We see the poor living in cardboard boxes or tents under bridges. We see tourists by the thousands travel on the Seine on pre-packaged harbour cruises. Inside the Arsenal harbour Nellie, Lasse and Tianling wait. Greatest day of this years journey.
Log-book: Sailed distance: 81 km or 40 miles. Time: depart at 7:30, attuned to today's first lock. At five o'clock we dock at the Port de Plaisance Arsenal in the middle of Paris. Crew: George, Hanne, Kirsten and Per. Weather: Hot, hot, hot. We put the cockpit tent up in order to block the sun. Shortly before the entrance to Paris' centre, we get drizzle.