Lyon is a center for delicious food and good restaurants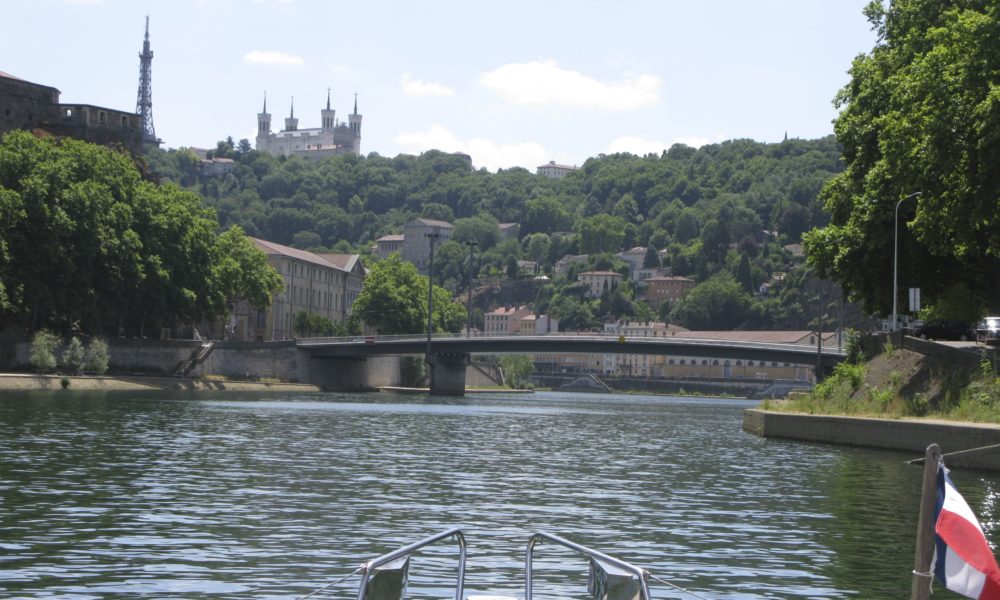 45° 44′ 32.9496" N
4° 48′ 55.9512" E
July 21, 2015
We rent city bikes. Lyon is famous for its city bikes. Personally, we have a hard time finding out why. Yes, there are many bikes. And they are used a lot. But the system is a hassle. It takes to long to obtain a bike through the process and credit cards. When we were in Lyon with Helen and Mikkel last year, we back home got an ekstra bill for € 150, because we – it was claimed – had not handed over one of the bikes in the prescribed manner.
Despite last year's bad experiences we throw ourselves into the adventure again.
We eat lunch in Les Halles Lyon Paul Bocuse. Charming as always. Really delicious food and good restaurants. We choose a selection of French cheeses, lunch, accompanied by a good Rhone red wine.
The temperature rises and rises through the day. Eventually we do not bother to cycle anymore, and when we are walking, shortly before eight o'clock crossing a square in Lyon a pharmacist's thermometer shows it is 48 degrees in the sun. When we go back the same way at nightfall, close to 11 o'clock pm, the same thermometer shows 34 degrees. It's just too much. The French are handling the hot temperature in style. On a small square near the Rhône hundreds of people are dancing to South American rhythms.
Log book: Today's distance: 00 km. The sail time = 0 hours. Locks: 0. Weather: Hot day. The temperature remains between 30 and 40 degrees during the day.