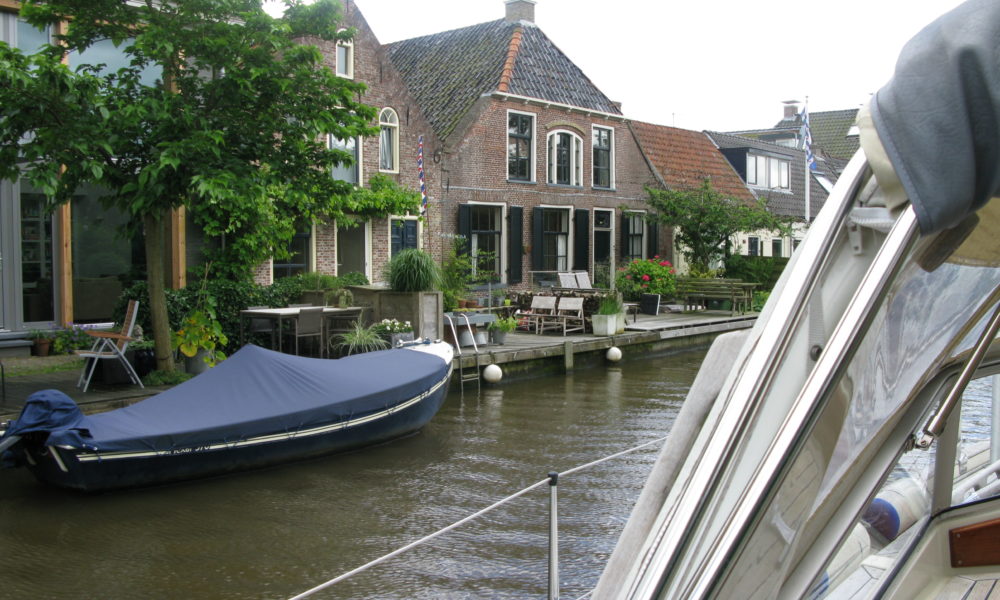 53° 19′ 51.6972" N 6° 55′ 28.056" E
After spending a few days on the German island Norderney we head towards Delfzilj. The city are chosen, because from here it is possible to sail "inside" Holland, through a system of channels, that you can pass with your mast still up.
Five days – including two resting days – it took us to sail from Delfzilj to the great dutch lake called Ijselmeer. We passed 49 bridges and five locks. It worked perfectly. The bridges goes up, when we approach. As a rule. Sometimes we call via VHF. Some bridges charge a toll – five euro put in a wooden shoe, hanging from a fishing rod, which a bridge-employee lowers down towards us.
On our way we pass the one idyllic dutch town after another. The houses are located with manicured gardens facing the canal. The flowers are in full bloom, and on the edge a lot of boats are moored.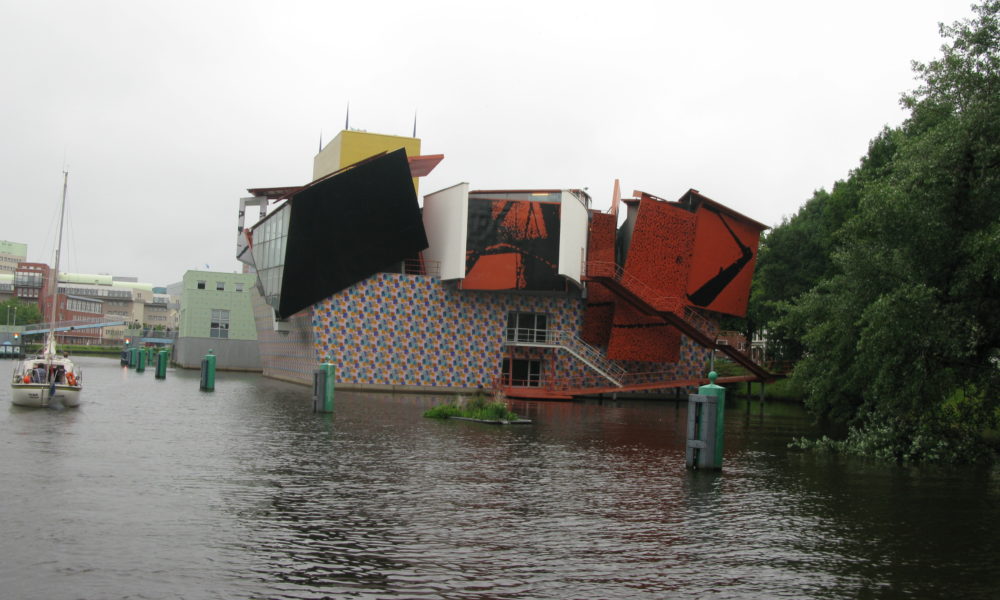 53° 12′ 43.29" N  6° 34′ 13.4616" E
July 17, 2012
Jogging shoes on. We stay in Groningen an extra day and starts with a jog around Groningen's central island, about 4 km.
The day we spend at a food market, a maritime museum and a great art museum. At the museum, "Groningen Museum", we are especially excited about a Chinese installation artist Yin Xinzhen who make a single work of art at the same museum by Wei Wei seem unimaginative and boring.
The museum building itself is a mix of scandal and ingenious (see pictures).
We contacted Koos Stall (talented Dutch designer) and his wife, Magriet, to invite them to dinner at Ronja. But they were on summer holidays in their apartment in Berlin. They live only six kilometer from Groningen. Instead, we eat dinner at Ni hau, a Chinese restaurant with great food. Annoying however that monitors while we are eating show promotional videos for the whole Ni hau Group.
Groningen is a great city. Young, vibrant, energetic, alternative. Aarhus multiplied with two. A Danish girl studying at Groningen University, confirms with enthusiasm, that it is a more than commonly lovely city.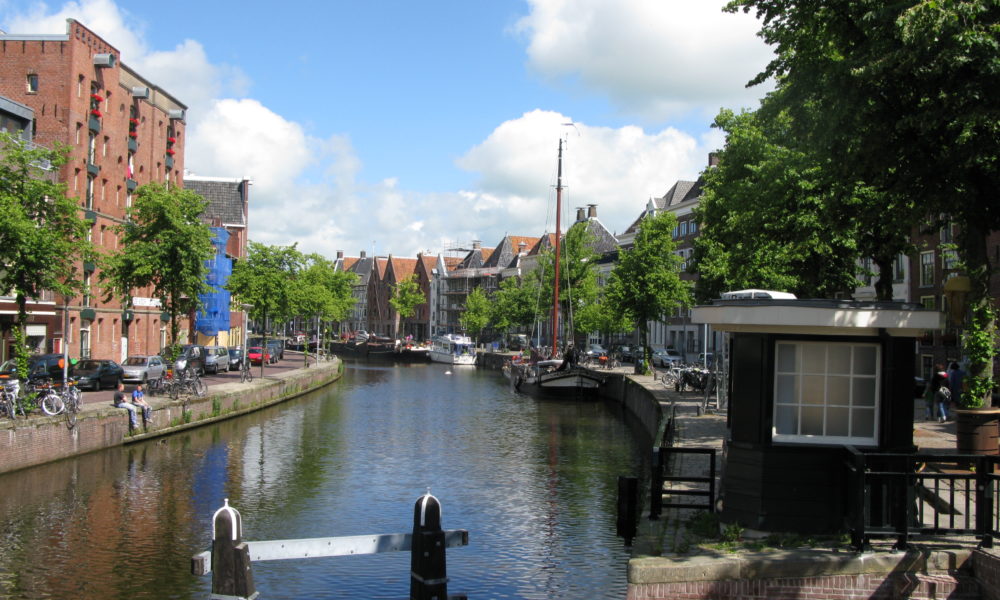 53° 12′ 43.29" N
6° 34′ 13.4616" E
July 16, 2012
The lock in Delfzijl lowers us a meter, maybe one and a half. In front of us lies Ems Canal. 26 km straight, dug channel through agricultural land. The logistics are formidable. We pass eight bridges with virtually no latency. The bridges just goes up, when we approach.
In Groningen we turn into Oesterhaven, a marina right ind the middle of the city. For the first time with a formidable port master, that is ready with a megaphone to guide us into a proper berth.
Groningen is a wonderfully varied city. Old and new. Large and international. Young and alternative. 20,000 college students put a mark on the townscape. One senses that Holland even more than Denmark has been oriented towards international trade and travel. A maritime nation, that has channeled all sorts of peoples back to Holland and managed (?) to integrate them. Well, we see of course only the surface.
We get an impression of the city, and decides to have an extra day in Groningen. It is a bit like our old berth in Christianshavn canal, Copenhagen. Harbour-cruisers sail past and we hear guides explain, what the tourists see.
The weather is solid. Rain, rain, rain, rain.
Log-book: Sailed at 10:00. Destination Groningen. Arrival 13:00. Weather: So much wind, that we think: Lucky we are not out on the open sea today. Southwest 11 and up meters / second.