Farewell to Epernay. Hello to new adventures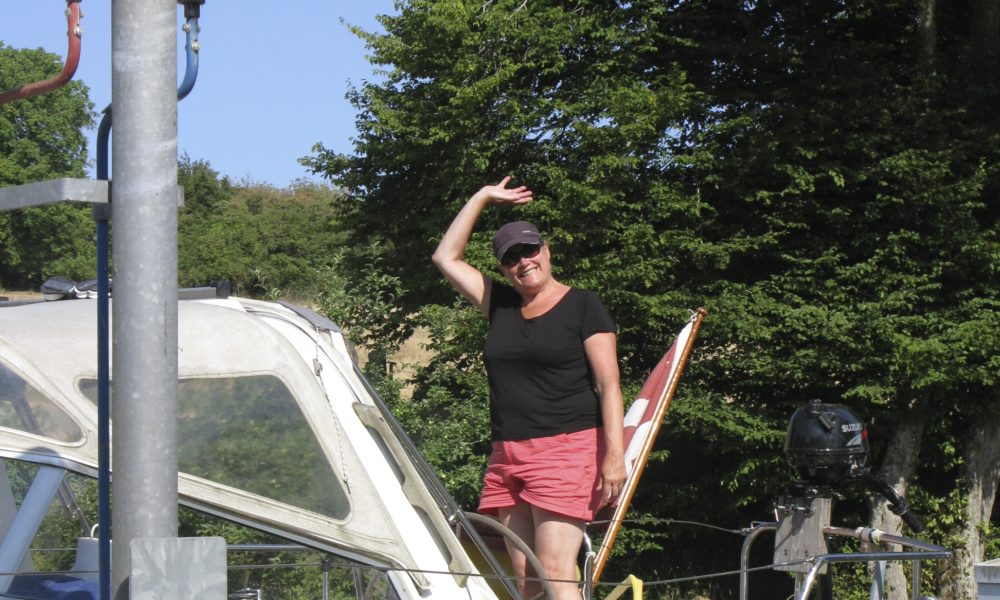 49° 2′ 39.6348" N 3° 58′ 1.56" E
July 5, 2015
We have agreed with Monsieur Bernard, that we will sail at 9:00: He and his girlfriend are ready to wave good-bye at the quayside. He says tut-tut like a ferry, that departs from land, playing for Nellie and letting us know, that we have been some very special guests. Sure. In a port with a total of three boats, who winter there, we probably paid the lion's share of his salary for a year, thinks a cynical man from Scandinavia.
It is a great trip. Damn it, it's a relief to wave goodbye to Epernay, which has "bound us" for almost a year. Finally, we are back on track. Towards new adventures. Every day something new. The family spins. The motor hums pleasant. It was worth the wait. The new parts seem to be worth the money.
Log book: Today's distance: 40 km. Sailed time: 10:10 a.m. to 17:00 = 7 hours. Locks: 8 pcs. Weather: Heat wave. Today, only up to 34 degrees to 36 degrees on Friday and Saturday.