Perhaps Napoleon should just have stayed on Elba?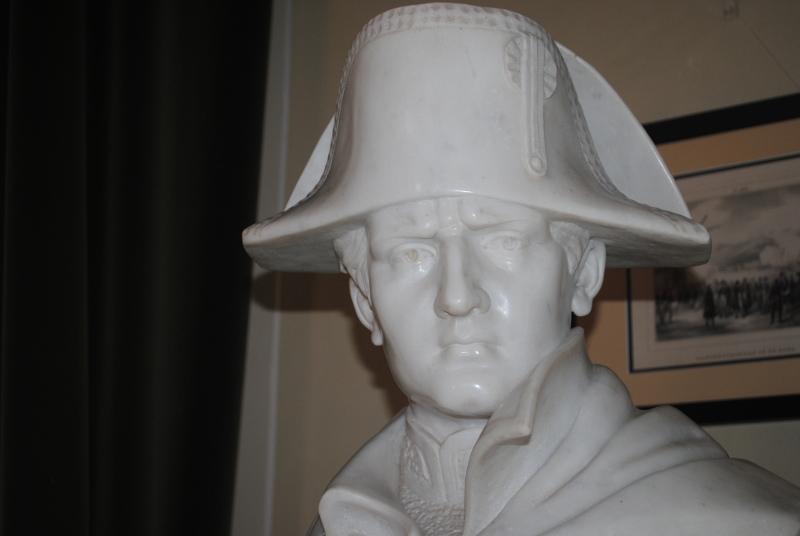 42° 48′ 50.238" N
10° 19′ 46.344" E
Elba is said to be magnificent. Friends and colleagues have for years spoken warmly about the island. Now we're on the way to experience it ourselves.
Already at the sea long time before we reach Elba, we sense, that it is a lush island even here in early April. In the fresh, crisp spring air Elbas wild profile stands tall. High mountains. And lots of exuberance in green.
We choose to sail to the main town, Portoferraio, passing ferries, cruise ships and fishing boats and sailing into the old inner harbour, Darsena Medicea, which in high season is so coveted that visiting boats can only hope for one night in the harbour. Now it's April, and we ask immodest for two nights, and in the two days we are in the harbour, we experience no other boats moor.
Portoferraio is a large, majestic and safe harbour. Already the British admiral Nelson thought in 1796 that this was "for its size the most complete harbour in the world."
No matter where the wind comes from, we are well shielded and have a fine view over the bay.
We spend one day to see Portoferraios fortifications that was grounded in 1548 primarily to protect the city against the dreaded Turkish pirates but was later developed further as part of local wars about dominance in the region.
If you are in Portoferraio, you should visit these fortifications. They are impressive and offers great views over the sea and the city.
We bought a ticket (seven euros for each), and had access to the entire fortification, to Napoleon Bonaparte's theatre and to the island's archaeological museum. Museum wise it's all rather old-fashioned, especially the archaeological museum. Most visitors are foreigners, and yet no texts are translated into English or German, and the exhibited clay pots are presented as unimaginative as arrowheads and flint axes on our own childhood museums. No attempt to tell exciting stories.
The same applies to Napoleon's residence, the Villa dei Mulini, where he lived during his ten months in exile on Elba. We walk through his rooms, we get told about each piece of furniture and every piece of art on the wall, but we are told nothing about his amazing time on the island, how he launched a modernization of Elba, how he planned his return to the mainland France, and how he with 600 soldiers in a small fleet headed by the brig "Inconstant" slipped past British military vessels around Elba and a few weeks later how he rode into Paris and was hailed as emperor again, because the French loved him more than the reigning royal family. Soon after he met his Waterloo, was beaten by an alliance with England in the lead – and was again exiled, this time to an island far, far out in the Atlantic.
The city's theatre is a small masterpiece. It is the island's only theatre, it is cramped, yet five storeys high and it was built on the orders of Napoleon, while he was in exile on the island. He financed it by offering 65 lodges for sale among the richest and most important people in contemporary Elba. Everyone wanted to participate. Every rich person would try to buy the most exclusive lodge to emphasize his or her social status on the island. A remarkable theatre. And in a town with only 12,000 inhabitants.
We leave Elba after two days. But we will return another time. Azurro on the island's east coast is also said to be an interesting acquaintance.