Farewell to Denmark. The adventure awaits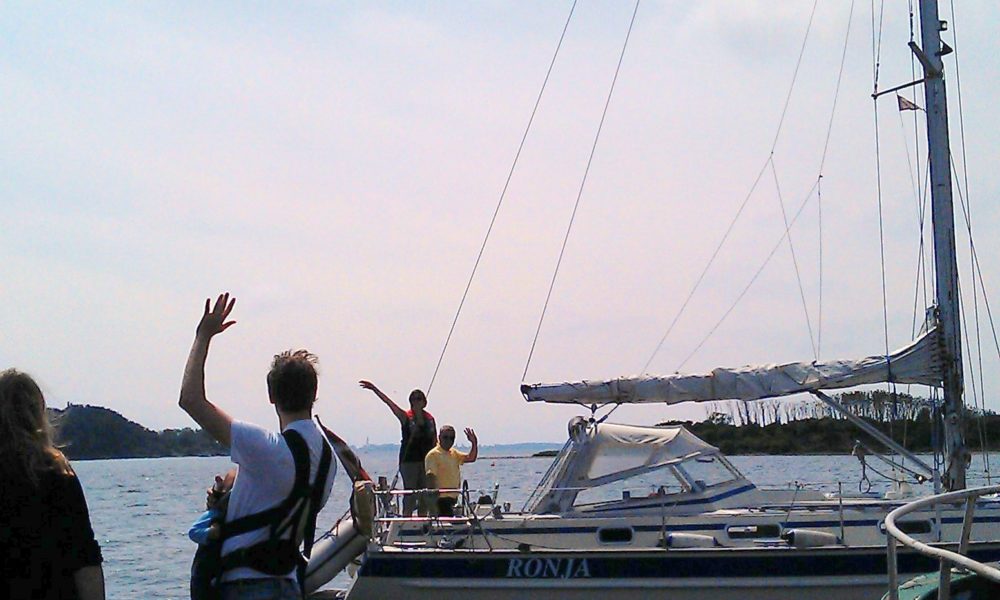 55° 2′ 23.082" N 10° 40′ 23.3076" E
July 5. – July 9, 2012
Five days ago Ronja left her permanent home port in danish Thurø Bund.
Lasse, Tianling, Nellie, Emilie and Molly waved goodbye from the pier, when we left on July 5.
After a short stop on danish island, Marstal, too meet with Hanne and Ebbe, the wind is favourable for Kiel. Ten meters per second from northeast, and 35 miles later we call Düsternbrook Marina in Kiel.
We do some sightseeing in Kiel and use a day for cleaning and minor repairs on the boat and the purchase of charts.
Sunday morning we go through the lock in the Kiel Canal, along with 10 other sailors and a giant container ship. It's a bit scary to be in the same lock with such a huge ship.
Kiel Canal is 100 kilometres long and with german precision the distance is marked with kilometre signs for every half kilometer. Although the channel as such is rather boring to sail on, we enjoy the good weather and the fact, that we are now heading out towards the big oceans.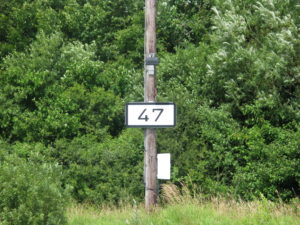 After a short and heavy thunderstorm, the wind reaching 16 meters pr second, we call Brunsbüttel after 8½ hours sailing with the motor. Here is a small marina, located just before the lock out to the river Elbe. From our berth we follow the flow of huge ships going through the locks both day and night.
Brunsbüttel do make you a bit depressed. We meet lots of oil tanks and chemical factories. On the brink of the marina is a small restaurant, "Torhaüschen". It has three palms standing in great pots in front of the restaurant. We are approaching the south?