Love at first sight in Sanremo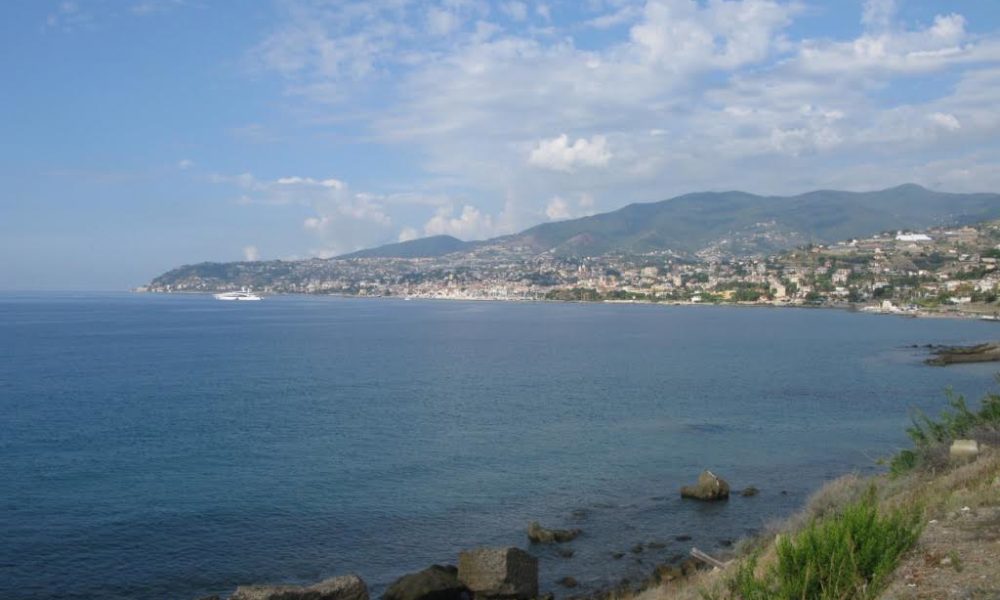 43° 49′ 6.1788" N 7° 47′ 16.2168" E
September 22, 2016
The big topic of conversation among sailors arriving from France to italian Sanremo, is the exorbitant high port rates. "Horrible! It is twice as expensive to be in a port in Italy as in France! We did not expect this," says Derek Williams in his boat, Red Rooster, from England. He and his wife, Claire, searches for alternatives and finds an unauthorized berth without water and electricity in Sanremos old municipal port. Here they moor for free in two days.
It's a bit of a surprise to move from France and into Italy. Over the months we have been accustomed to a French price level, which essentially is 31-35 € for a night in all the old harbours of the major cities, when we arrive with an 11 meters long and 3.5 meters wide sailing-yacht. Only a few times the price has been higher like in St. Tropez and Porquerolles.
It does seem odd, that the price of in first italian city, we run into, is 66 € for a berth, that in many respects is inferior to many french harbours – much longer distance to the bathrooms. Noise on the quay in the evening. Quite a distance to the shops in the city. And a totally useless wifi.
€ 66! For what?
Nevertheless we stay another two days in Sanremo's new port, Porto Sole, and we discovers that Sanremo is a truly fascinating, a really delightfull city.
The city mixes ancient grandeur and richness with modern shops, and yet we get the feeling, that here time stood still for a several decades. You buy milk and cheese in shops like dairy stores of the 1960'ties in Denmark, and there are so many more small specialty shops, than we are used to in our part of Europe.
A disused railway along the coast have been converted to 24 kilometers of beautiful bike path. We work the pedals of our sailing boat-bikes, and we have a wonderful trip out and a wonderful trip back.
After the bike ride, we find ourselves a large café in Sanremo, where we make observations about the differences between italian people and french people. It seems as if the italians are more happy, more unpretentious and more open than the french. Could this be prejudices? Perhaps. But it is like a great party to sit at the coffee shop in Sanremo. There are shouting and laughter and clashes on the shoulders and on the outermost rows of the café sits the old people of the town, watching the fun with a cup of coffee, that has to last half a day.
It may well be, that port dues are higher in Italy, but our impression is, that the prices for food and beverage in a supermarket or in a restaurant are quite a lot cheaper than in France. Our estimate is, that high harbour fees, are reasonable balanced by cheaper prices for food and beverages.
For us, Italy is love at the first sight.