Sailing the Staande Mastroute in Holland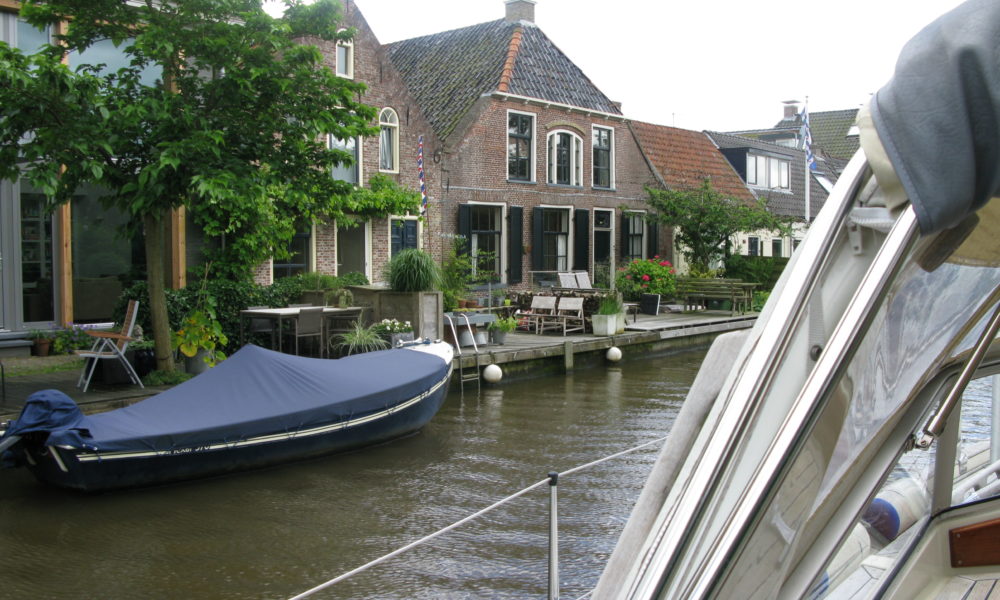 53° 19′ 51.6972" N 6° 55′ 28.056" E
After spending a few days on the German island Norderney we head towards Delfzilj. The city are chosen, because from here it is possible to sail "inside" Holland, through a system of channels, that you can pass with your mast still up.
Five days – including two resting days – it took us to sail from Delfzilj to the great dutch lake called Ijselmeer. We passed 49 bridges and five locks. It worked perfectly. The bridges goes up, when we approach. As a rule. Sometimes we call via VHF. Some bridges charge a toll – five euro put in a wooden shoe, hanging from a fishing rod, which a bridge-employee lowers down towards us.
On our way we pass the one idyllic dutch town after another. The houses are located with manicured gardens facing the canal. The flowers are in full bloom, and on the edge a lot of boats are moored.