Perhaps we shall buy potted plants for Ronja like other permanently moored river boats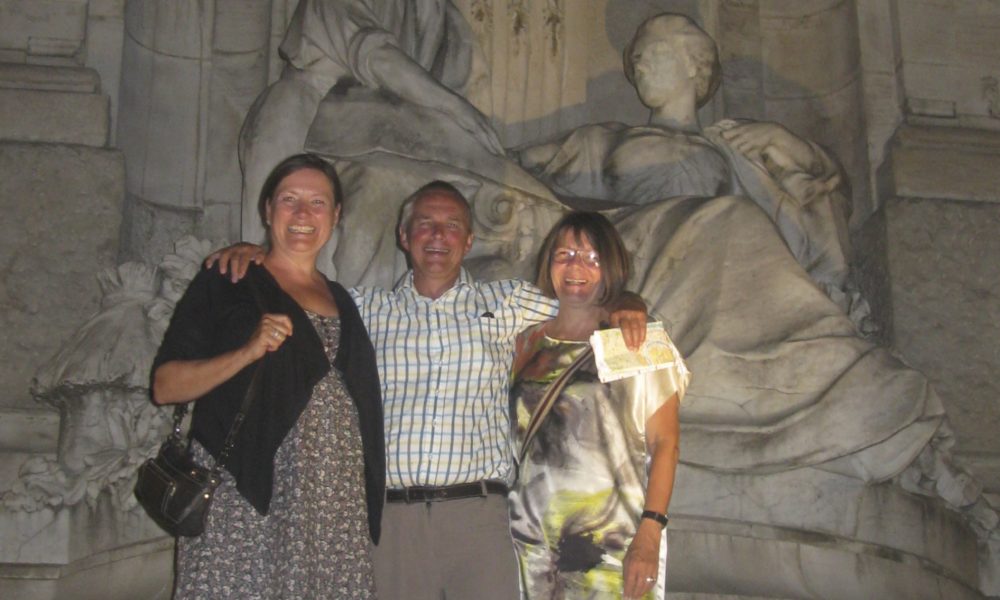 49° 2′ 39.6348" N 3° 58′ 1.56" E
July 11. – 2014
We start the day by attending a start of Tour de France. The whole Epernay is on the other end. Lots of audience along the route. Advertising cars in the hundreds. School children with flags. Tents with entertainment. Yellow leader-shirts and polka dot-shirts for sale and at one point: whousshh !, and all the riders has passed. That was that.
At 11 o'clock we pull into a quiet side street, because we are expecting a call about the engine. We have brought forward the best competences in french, that we possibly can. Anders and Kirsten have left Epernay to travel for Paris. They did not get much of sailing in the french rivers this year. Bad luck.
Now Kirsten's older brother Jørgen and his wife Hanne is on their way to embark Ronja. Hanne is excellent in french, but her friend, Vivi, is possibly better, so we have Vivi call the mechanic at 11 o'clock to get clear information on the progress of our repair. When is it expected to be completed? Can it be speeded up at additional cost for the weekend? In there any way whatsoever that the repair can be accelerated?
The answer is no good.
Neither the warehouse in Holland or the manufacturer in Germany are able to deliver a new sparepart, so now the part has to be sent from Malö shipyard in Sweden. It cannot be done until next week because of Bastille Day on July 14. The mechanic will come Friday morning and photograph the shaft and measure the dimensions, so that he can order the sparepart – in the harbour known as "la piece".
The new part will be mounted on Wednesday and installation will last one and a half hours. As the mechanic do not show up as agreed Friday morning, we probably should already have suspected mischief.
Sigh. We go to Bernards office and pay for the one night, we owe him, and for five additional nights. Overall, eight nights in Epernay. That is a long time for a boat on its way round the world. Perhaps we shall acquire some potted plants to the foredeck of Ronja like the other river boats, of which many are permanently moored.