Groningen is a wonderfully varied city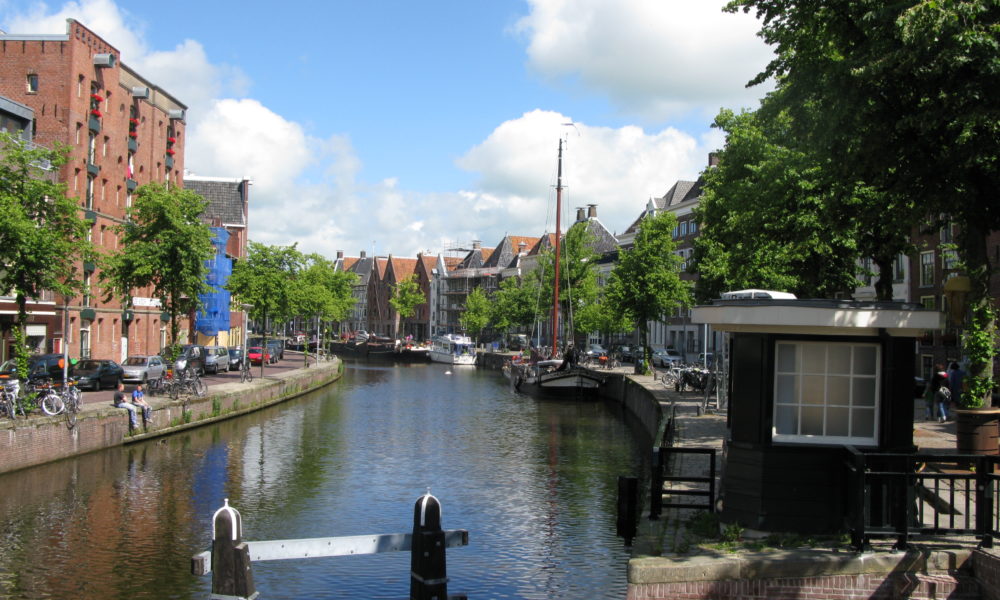 53° 12′ 43.29" N
6° 34′ 13.4616" E
July 16, 2012
The lock in Delfzijl lowers us a meter, maybe one and a half. In front of us lies Ems Canal. 26 km straight, dug channel through agricultural land. The logistics are formidable. We pass eight bridges with virtually no latency. The bridges just goes up, when we approach.
In Groningen we turn into Oesterhaven, a marina right ind the middle of the city. For the first time with a formidable port master, that is ready with a megaphone to guide us into a proper berth.
Groningen is a wonderfully varied city. Old and new. Large and international. Young and alternative. 20,000 college students put a mark on the townscape. One senses that Holland even more than Denmark has been oriented towards international trade and travel. A maritime nation, that has channeled all sorts of peoples back to Holland and managed (?) to integrate them. Well, we see of course only the surface.
We get an impression of the city, and decides to have an extra day in Groningen. It is a bit like our old berth in Christianshavn canal, Copenhagen. Harbour-cruisers sail past and we hear guides explain, what the tourists see.
The weather is solid. Rain, rain, rain, rain.
Log-book: Sailed at 10:00. Destination Groningen. Arrival 13:00. Weather: So much wind, that we think: Lucky we are not out on the open sea today. Southwest 11 and up meters / second.