Enkhuizen – is a sailors mecca. Boats, boats and boats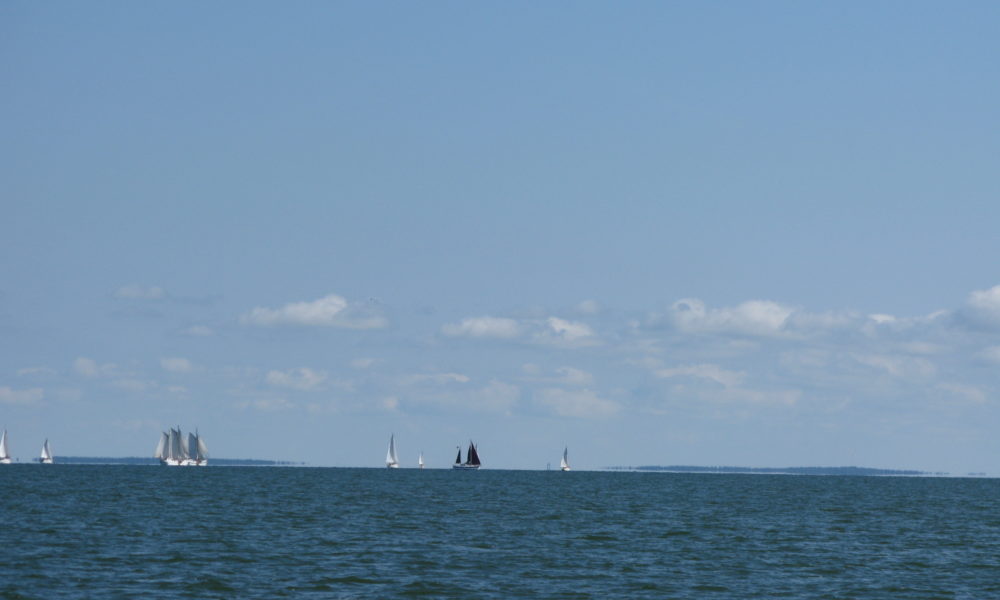 52 ° 42 '15.0948' 'N 5 ° 18' 1.0188 " E
22 and July 23, 2012
They are crazy, the Dutchmen! The bakers are closed on Sundays and on weekdays they open frequently as other stores.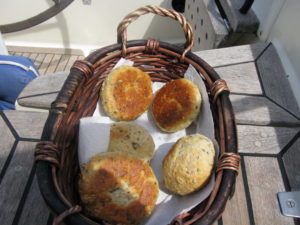 While Kirsten turns dough up to own morning buns, we head towards Enkhuizen. It will be a perfect day for sailing. The wind is in front of the cross. Ijselmeer is smooth, almost uniformly deep (read: low). All the time a meter or two below the keel.
The sun shines. Soon we thing, that we can see Enkhuizen. "Look, they have cliffs," says Kirsten. It turns out to be a huge forest of masts. Enkhuizen has six to seven ports, the port we call, has room for 700 boats. Never have we seen so many sails on the water as in front of Enkhuizen. The city has a reputation as being a sailors mecca. After weeks of rain all sailors are going to the see to have som air in their sails – like cows when they are let out of the barn on the first day of spring.
We take an extra day in Enkhuizen, which starts with a jogging tour around the city walls. It is a charming city. Perhaps the most beautiful of the canal towns we have seen so far.
We also visit an open air museum "Zuiderzee Museum", which is a really good museum, very active, interesting.
Log book: Departure 8.30. Destination: Enkhuizen, Arrival 11:00.